We are delighted to announce that Taunton School has selected TASC Madagascar as one if its school charities for 2018-2021.
Trustees Dr Chris Swinburn and Dr Jim O'Brien visited the school and spoke to some of the pupils in December and we look forward to working closely with the school over the next three years.
Festive pupils and staff raised money for TASC Madagascar on Christmas Jumper day!  Thank you again for your support.
We understand there will be fundraising fun during Rag Week and look forward to hearing more about the events involved.  Funds raised by the school are being used to provide much needed school desks for children in Fianarantsoa.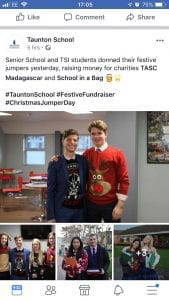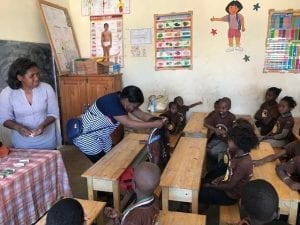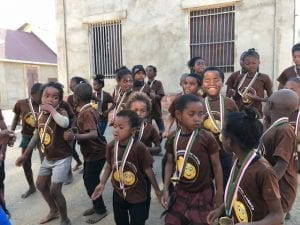 We have already funded the provision of some desks in Fianarantsoa and the picture above shows the children performing a thank you dance, wearing their medals for good attendance.